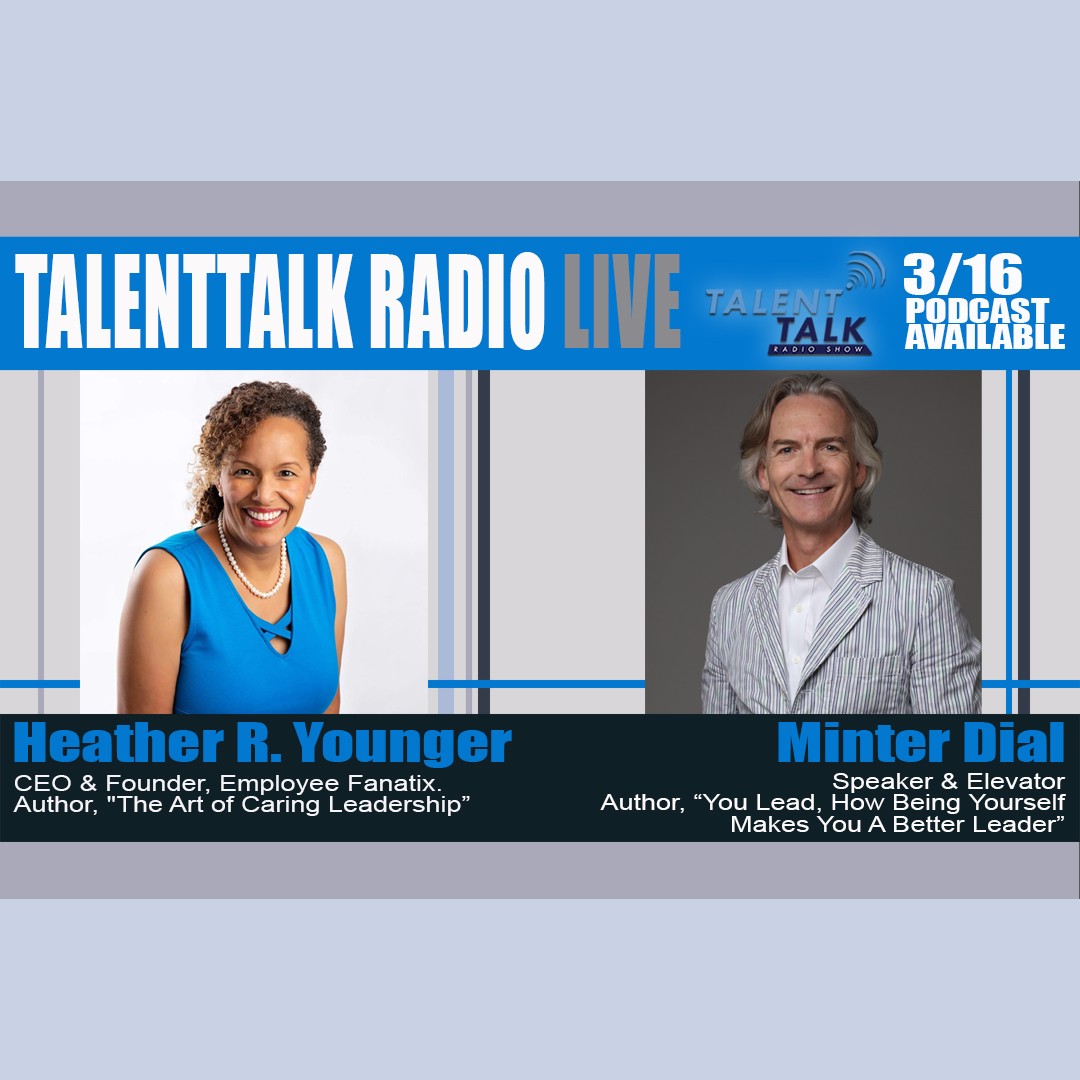 Today's episode brings Keynote Speaker, Podcast Host, CEO & Founder of Employee Fanatix, and Author of "The Art of Caring Leadership", Heather R. Younger. We discuss what it means to be a compassionate leader and 9 ways leaders can ensure that all of their employees are heard in order to provide said employees with a sense of belonging, through trust and understanding.
In the second half, we speak with Minter Dial: Keynote speaker, emcee, podcaster, elevator, and author of "You Lead, How Being Yourself Makes You A Better Leader" to discuss what it takes to be a leader of tomorrow, empathy as a superpower, and the inside-out model.
Looking for more than audio?
View our TalentTalk Radio video recording on TalentTalk Radio host, Chris Dyer's, channel. >> CLICK HERE