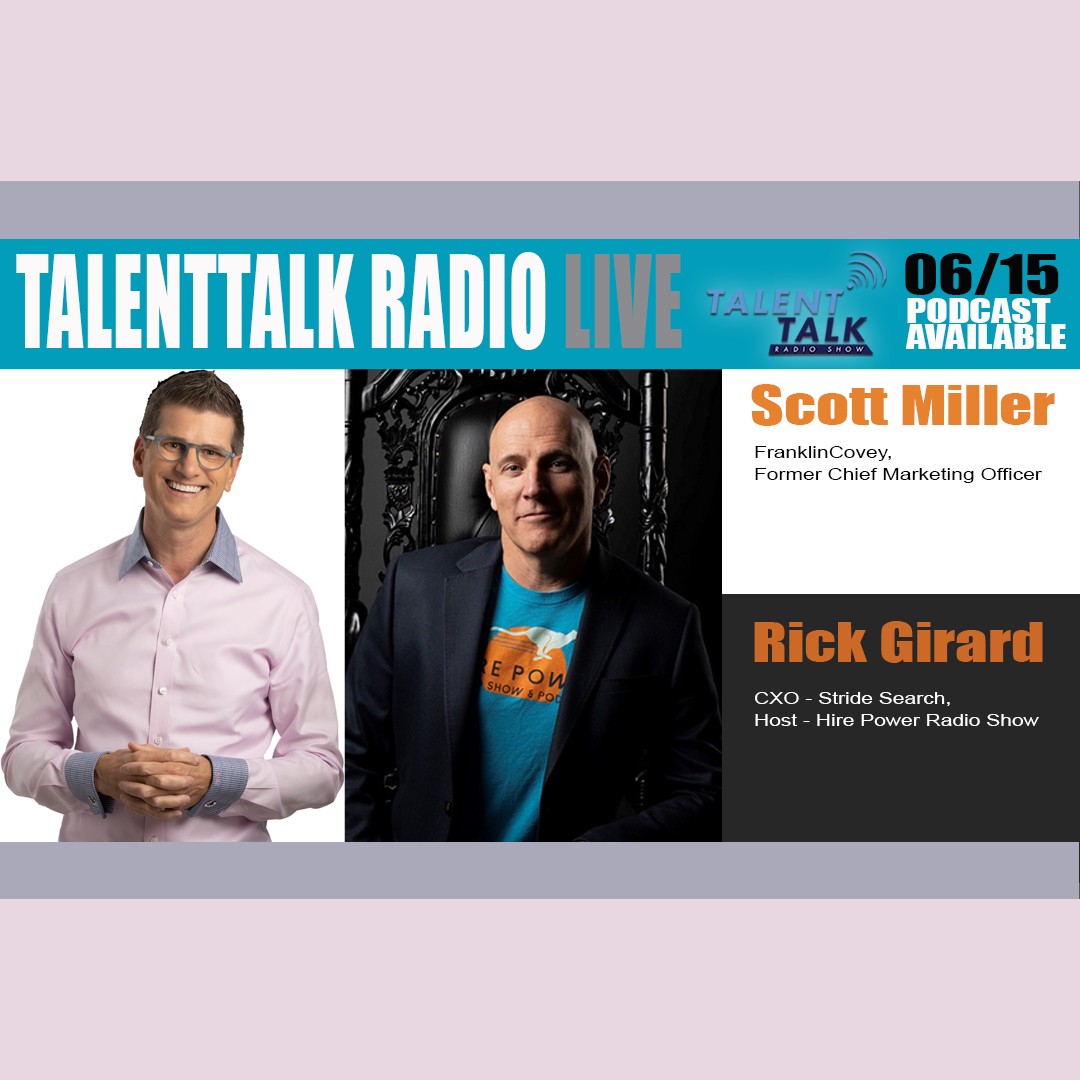 Today we're joined by Scott Miller and Rick Girard. Scott is a former Chief Marketing Officer of FranklinCovey, author of Marketing Mess to Brand Success. We discuss various things with him, such as marketing's place in a company, how different departments should work together, how to build #companyculture, and the amazing feeling of being invested in your work/projects.
Following him, Rick Girard is the author of Healing Career Wounds, CXO of Stride Search & Host of the Hire Power Radio Show. Rick talks with us about hiring. Specifically, how to hire people who share a company's core values. He has some great ideas about how to remove bias from the hiring process in order to connect with people that will be interested and invested in their position.
Looking for more than audio?
View our TalentTalk Radio video recording on TalentTalk Radio host, Chris Dyer's, channel. >> CLICK HERE